A hairy animal-like blob alarmed locals of Dinagat Island in the Philippines on February 21. The blob or commonly referred to as globster along with other deep-sea monsters surfaced before earthquakes hit the Philippines.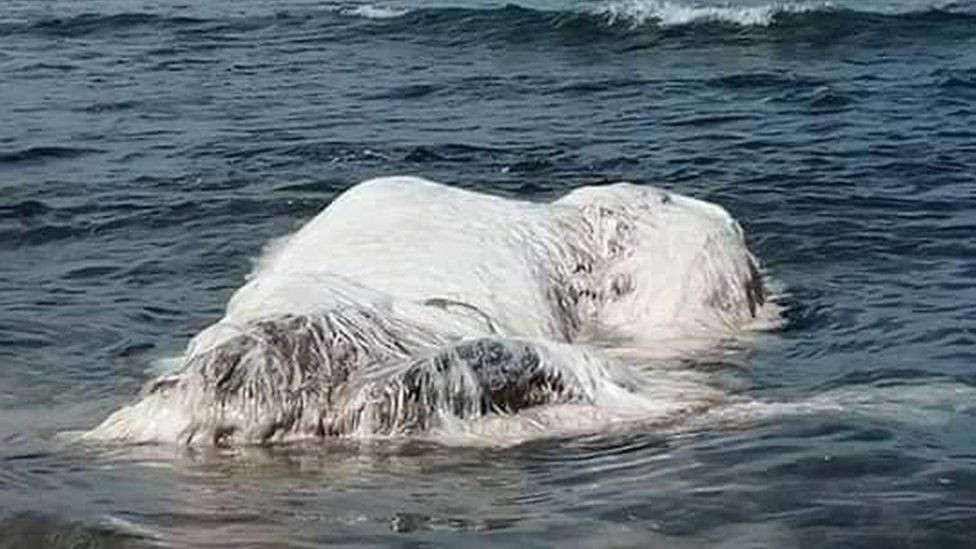 Long shaggy white hair covered the globster. It measured 20 feet long and weighed more than 4,000 pounds. But scientists believed that the globster is a remains of a dead whale or a manatee.
"They have numerous whale species in the Philippines such as the blue whale, fin whales and humpback whales as well as smaller whales such as minke whales. But they also have manatees out there, so it could be a manatee," said Lucy Babey, head of science and conservation for the animal charity.
Babey explained the "hair" seen on the creature is likely decomposed muscle fibers.
Prior to the appearance of globster, another deep-sea creature, an oarfish turned up in the shores in some regions in the country. Local myths say the oarfish is a warning of looming earthquake.
Oarfish (Regalecus glesne) usually stays  200 to 1,000 meters below the surface.  Myths told that an oarfish predicts a calamity. In Japanese culture, the oarfish is called 'ryugu no tsukai' or the 'Messenger from the Sea God's Palace'.
Fishermen caught a 10-foot-long dead oarfish off the coast of Agusan del Norte on February 8. On February 10, a 6.7 earthquake hit Surigao City leaving a number of casualties.
Locals of Barangay Rosales in Carmen City, Agusan Del Norte found another 12-foot dead oarfish. While on February 18, 2017, people of Barangay Gusa, Cagayan de Oro stumbled on a 15-feet long oarfish on a beach. After the finding of globster in Dinagat Island, locals found an ocean sunfish in the town of Balingasag and a pygmy sperm whale in Barangay Tablon, Cagayan de Oro city.
Two days after the appearance of the deep-sea creatures, a 4.6 earthquake hit Davao City on February 23.
Source:  Sun Star    BBC     National Geographic